Here is a free app for Linux which lets you merge / split PDF files on Linux or Ubuntu, namely PDF Shuffler. This free Linux program is a great option for the users who work on PDF files.
PDF Shuffler is an application based on python-gtk used to merge or split PDF files and also rotate, crop and reorganize your pages using a graphical user interface.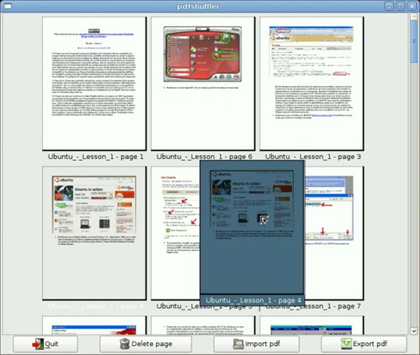 In order to install PDF shuffler on your Linux, open the terminal and the fire the below command:
sudo apt-get install pdfshuffler
The above command will work for Debian based Linux distro. And if you are working on Ubuntu, then you can install the app from Ubuntu Software Centre.
Or else you can get the same at Sourceforge. Simply download PDF Shuffler from there, install it and start using this app to merge / split PDF Files on Linux or Ubuntu.