We have already shared a list on best Ubuntu 12.10 apps, and its time for the second installment. Ubuntu 12.10 is the most advanced version and is definitely being loved by the Ubuntu fans. In their opinion, its far more better than Windows 8.
Anyways, we are not here to discuss the BEST OPERATING SYSTEM, infact we are here to learn about more Ubuntu 12.10 apps that could spice up your Linux machine.
Like most of my lists, I have again tried to cover the apps of all sorts so that you can find all of the useable. I'll stop throwing more words at you and get to the business.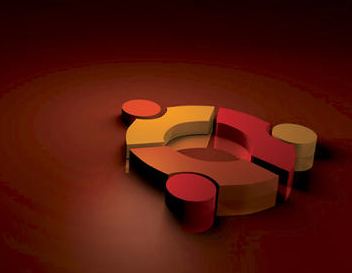 5 Must Have Apps For Ubuntu 12.10 – Part 2
DayFolder
I say a man's way of live can be defined the way you keep your desktop (yeah, its cyber age). If you try to keep you desktop uncluttered but fail to do so, then you should try DayFolder. All you need to do is launch this app and ask it to clean your desktop. It would take few seconds or minutes, create different folders as per dates and put files as per the last updated date. Quick, easy and useful.
sudo add-apt-repository ppa:thejambi/thejambi
sudo apt-get update && sudo apt-get install dayfolder
Minitube
Who does not use YouTube? I would be shocked if someone says YES this time. Now, YouTube is a fundamental requirement for number of people. For all those Ubuntu users, Minitube is what you need. Install it by the below command:
apt-get install wine -y
Postman
Now if you are an avid Flickr user, then you need to have this photo uploader on Ubuntu machine. It takes care of your photo uploading tasks on Ubuntu One and Flickr. Launch the app, select the photos and upload them straight away.
 sudo add-apt-repository ppa:schumifer/postman; sudo apt-get update; sudo apt-get install postman
I have been using Mac since 2 years and there are so many things to love about it. One of them is the way it adjusts the brightness of the screen. If you want that to happen on your Ubuntu machine, then try out Redshift. It calculates the coordinates of your location and adjusts the screen's temperature so that your eyes won't hurt. You should give it a try and see if it helps.
Wine
There would be very few who deny this wonderful application to be in this list. Yes, there are number of substitutions of every Windows app so that you can enjoy the same privileges on your Ubuntu machine, times would come when you would need to run ONLY the Windows app. In those cases, Wine would prove to be your only help. This app lets you run Windows applications on Ubuntu. You can install it by hitting the below command on the terminal.
apt-get install wine -y
 We would come up with more apps soon. Stay tuned!