Voice On The Go is a web application which makes your work easier. Using this internet tool you can speak and listen to your email, SMS by voice, access your calendar, contacts, and you can even update your twitter and Facebook statuses.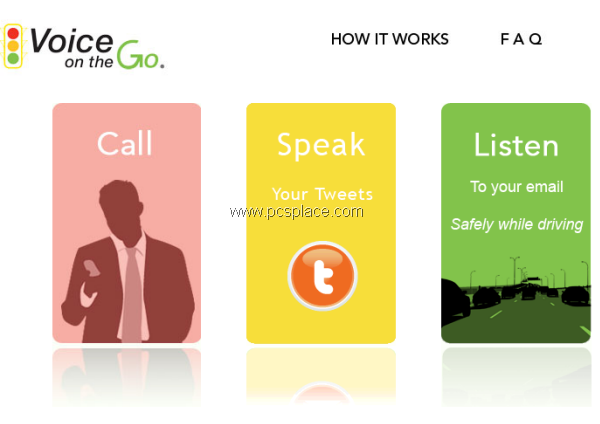 Voice on the go  is useful to make hands-free, eyes-free access to your email, SMS, calendar, contacts, Twitter, Facebook and more. It provides mobile subscribers with all these features for variety of mobile platforms like BlackBerry, iPhone, Windows Mobile, Symbian , Android, etc. It is available in a number of languages including English (US & UK), French, Dutch, Spanish, Italian, and German.
Features of Voice on the go are..
Listen to, Compose, Reply, Forward & Delete Email

Reply, Compose & Forward Email as Text, Without Typing

SMS by Voice, as Text, Without Typing

Search Contacts & Dial Phone Numbers

Review & Create Appointments

Update Your Profile Status

Speak your Tweets & Post
Check out VoiceOnTheGo for more details.