YouTube is best source to watch videos online. If you want to share videos or watch them along with your friends or family at a time, Synchtube lets you do it easily. This cool web application lets you share a video in real-time which allows you to synchronize the way you watch YouTube videos.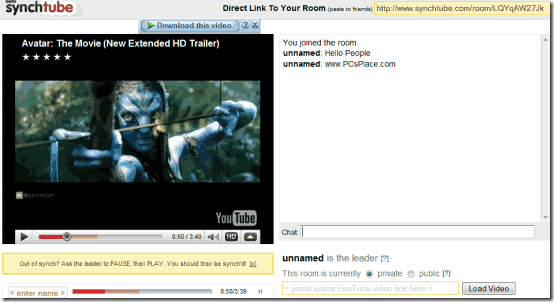 You can join a room or create a new one by giving the YouTube link and you will see an interface which has the video and also an option to chat with your friends while watching the videos. You can share this room with others using the direct link of your Room, and watch videos in real-time and can even mark it public or private.
Synchtube is best used for discussing on videos and for collaborate viewing. You can continue adding as many videos as you want and can watch them with your friends in real time. Try it and have fun.