Gogostat is a free web application which lets you monitor / check your kids on Facebook. Using this parental control web service, you can track / monitor your child's activities on Facebook.  These days, Everybody wants to use  Facebook  regardless their age, profession or any other parameter. So, Its better to keep a check on kids online activities/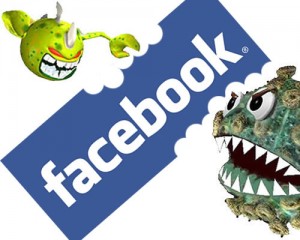 Gogostat is an amazing web app which alerts you when your kids write on such topics as drug abuse and similar topics. This app also lets you know when they update their profile photos or personal information and this is the reason that it is one of the best and easiest way to monitor / track your kids on Facebook.
Gogostat also shows you people added to the friends list of your child's Facebook account. It displays you a series of graphs showing age on those who are connected to your network.
This is particularly important if you have very young children at home who may be victims and easy prey for cyber criminals who prey on the innocence of children. But it is important to talk to them about these issues and give them confidence and you can probably avoid using an application to see what they do.
Using this app Gogostat might not guarantee your child's safety on social networking sites like Facebook, but it surely lets you monitor / track your kids on Facebook which is a great respite to every parent.