i2OCR is a OCR ( Optical Character Recognition ) web application which is used to extract text from images online.  This free online OCR can extract text from pictures of different file formats like TIF, JPEG, PNG, BMP, GIF, PBM, PGM, PPM. It supports multi-column documents and you can get your text translated into 33 languages. It is easy to use and requires no registration.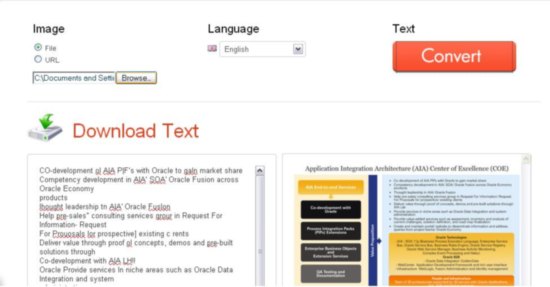 In order to get the text extracted from your image, upload it or give the URL of the image. After that, select the language you want your text in and click Convert. You can download the text in a doc format or can even copy it from the column directly.
The Uploaded, intermediate, and generated result files are automatically deleted to ensure privacy of your documents.  The maximum image size it supports is 10MB.