TinyChat is an online service that lets you create your own online chat rooms without registering. Chatting online is made very easy with Tiny chat. Just go to the site, click on "Create your Chatroom" button and you'll have it created in seconds. You also get a unique URL which you can forward to your friends so they can join you in chat.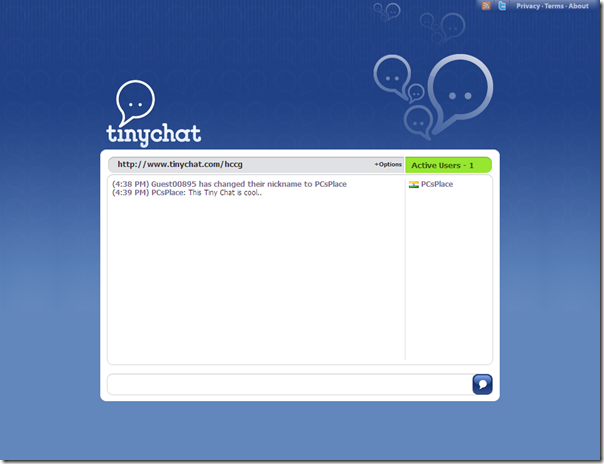 You can even add or embed your chat rooms to your site or blog using  TinyChat and you also have an option to save and download your chat log information.
You don't need any registrations for this. You can invite as many friends as you like so that they can join in the room, just like that. No signups etc required. You can create as many rooms as you want. You can even login with your twitter ID which is optional.
This is the best way to chat with people online. Go ahead and try this at  www.tinychat.com