Here is an useful web application which can be used to convert PDF documents to Excel files online for free. It is called PDFtoExcelOnline, an online convertor which can quickly and easily create highly editable XLS files accurately. Using this you can re-use tables and spreadsheets from PDF files in Excel Files. The program supports excel sheets of Microsoft Excel, OpenOffice, Google Docs, and WordPerfect Office.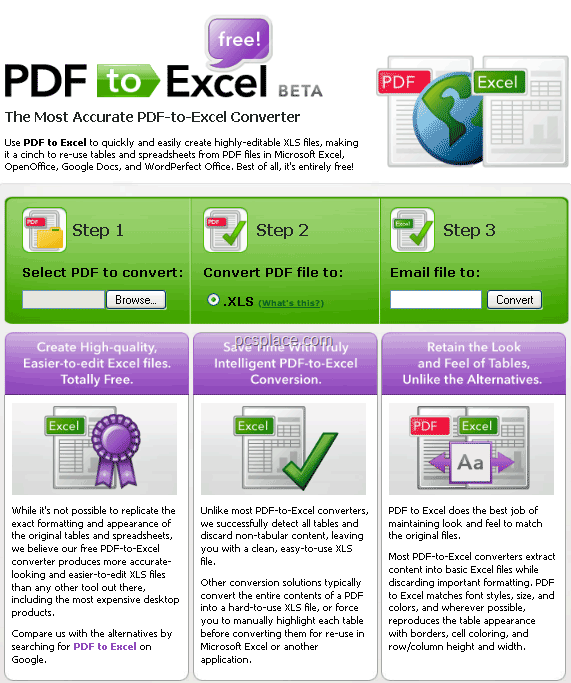 The site lets you upload your PDF document containing tables and worksheets, and gives out an XLS file with all the content which is editable in Excel sheet using programs like MS-Excel , OpenOffice, etc. The whole convention process is done automatically, so you need not worry about the alignment and ordering of tables. The final XLS file almost matches the uploaded PDF document in every aspect.
Some Cool features of PDFtoExcelOnline are..
Free to use and no registrations required.

Create High quality easily editable excel files.

Intelligent PDF to Excel conversion.

Retain the look of the original files including the tables.