I am a huge fan of Google Chrome, but as the universal law says, nothing on planet earth is perfect, so is Google Chrome. If you have been using Chrome, then must have been aware of the Shockwave Flash crash issue.
Yes, I am talking about the issue when all the Flash content based websites go dead and then the browser crashes eventually. And for the sake of your love for Google Chrome, if you are looking for a way to fix Shockwave Flash crash on Google Chrome, then here is some help.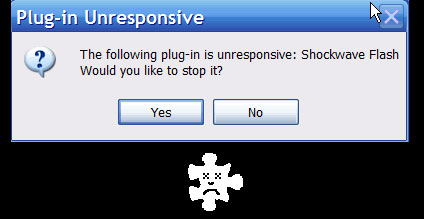 Why Shockwave Flash Crashes On Google Chrome
Before we talk about the ways to fix it, I would like you to understand why this thing actually happens. Now there could to two possible reasons behind this. One is that may be your browser is not using the updated Flash plugin, or may be your browser is getting confused while using the Shockwave Flash program if you have installed a stand alone program on your machine too.
Well, it is quite impossible to find the exact reason behind this crashing, but you can try out any of these methods and see, which one works for you.
Methods To Fix Shockwave Flash Crash On Google Chrome
METHOD – 1
First, uninstall the existing Shockwave Flash plugin from Google Chrome
Check if you are using the most updated version of Google Chrome, if not, then upgrade it
Now, install the latest version of Shockwave Flash plugin, just to ensure that you use right tools
Clean the cache and browsing content
Restart your Chrome browser
Now you should be good with it. If you are still facing the issue, then try out the below one.
METHOD – 2
As already told, these crashes might have been happening because of confused Chrome browser to choose between the Flash plugin installed on your browser and standalone program installed on your machine.
Launch your Chrome browser and in the address bar, type about:plugins
Now check the list of Plugins, and try to find the one named as Flash
If it says, Flash (2 files), it implies that it can access both the Shockwave Flash plugins available on your computer, which could be the primary reason of your browser crashing now and then
Now click on the + Details link at the top right corner to expand the Plugins page
Just check out this page to find the Flash plugins
Once you have found them, you can disable any one them to make sure that Shockwave Flash crashes are fixed on your Chrome browser. But it is recommended to disable the one installed for your browser. (This can be found by checking the Location field).
So disable the one whose location is marked under Google Chrome folder
Now restart your browser and start using it the way you want because you have fixed the problem
These are the 2 ways to fix Shockwave Flash crashes on Google Chrome. You can follow the steps of any of these two methods to get rid of this issue.