Windows can, at times, point-blank refuse to delete a file that is supposedly in use. But you very well know that you have not opened the file in any program nor is it being used by any program. This relentless problem needs to be solved to stop you from pulling your hair out.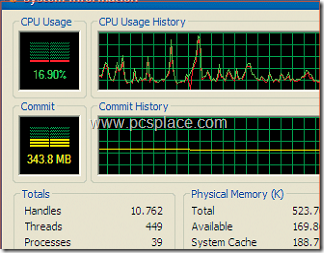 The 'Process Explorer' helps you locate the blocking application and end the responsible process without much harassment. Yes, it sounds similar to your Task Manager but is much better than that. It can be used to Identify every running process on your computer with Process Explorer.
This free tool is available for download on http://download.sysinternals.com/Files/ProcessExplorer.zip.
Unpack the zip archive and start the 'procexp.exe' program without further installation.

Open 'Find > Find Handle or DLL' to find the annoying application.

Enter the file name displayed in the Windows error message and click 'Search'.

You will now see the program which accesses this file in the 'Process' column.

Select it and close the search dialog, the process is now selected in the main window too.

Right-click on it and open the 'Kill process' context command.

This should lift the blockade on the file so that you can now select and delete it in the Windows Explorer as usual.
Process Explorer also has a performance monitor which is superior to that of Windows' own Task Manager (which has similar functions) in many ways. A small version of the performance monitor is visible in the Toolbar. Double click on it and a more detailed version will open for you to see.