Cleaning the history of your Internet activities might not be difficult. Here is a way to clear/ clean / delete the history of a particular website in Mozilla Firefox web browser.
If you are looking for ways to clear the history and information stored by your browser but not entirely clean, ie only the record for a site, there is a good way Firefox that we will explain below.
Step 1: Click on "History" on the navigation menu.
Step 2: Click on the link labeled as, Show All History.
Step 3: Now a window opens, here you will find a search box from which you can select or type the web site whose history that you can to remove.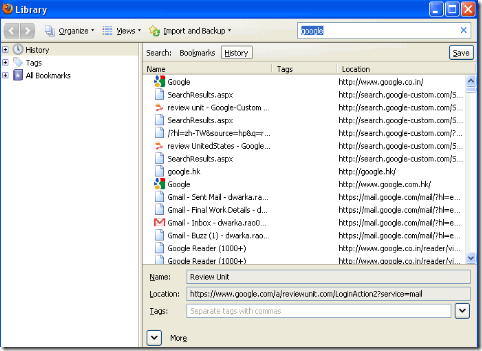 Step 4: And right click on elements that you want to erase and click on the button labeled as Forget About This Website. As soon as you do that, it will clean all the cookies, cache, browsing history and other data related to that particular website.