In these times of super heavy competition in each and every market, if you want others to notice you, then you have to have something which acts as a differentiator. So lets talk about having a unique business card, and how about a QR code business card.
If you offer you business card to somebody, what is the thing which would make the other person check it out. Obviously, it is the design. We would telling you about the best ways to create QR code business cards for free.
A business card with QR code is surely something that every body does not have on their business card. And when you present your QR code business card to someone, I am 99% sure that the other person would surely have a good look at your card and that is how you score a point and make an impresssion.
If you do want to miss such chances, then this post would surely help you as it offers you with some brilliant and easy ways to design QR code business cards.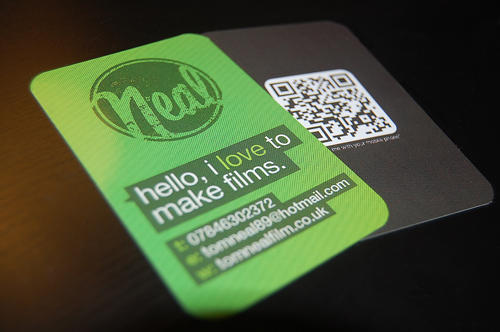 3 Best Ways To Create QR Code Business Cards For Free
GoQR.me
This is a free web service which lets you design your own business cards with QR code for free. And once you are done with your design, you can even get them printed at nominal prices.
Once you get on to this web service, you can straight away enter your details and download the QR code against the entered details. You can now use the same QR code to your local printers also who would design the business cards the way you want.
QRMobilize
If you are looking for a business card with the social media factor, then this free web service is there to check out. You can use this web service to get your QR code for business code which would also reflect information about your social networking accounts.
BusinessCards.Tec-It
Here is another free online service which lets you create QR Code business cards for free. It is a straight forward web service which lets you choose the design you like, enter your information and download your QR Code business card in the PDF format.  Now you can use that PDF format of your business cards with QR code for further printing.
These are the 3 best ways to get your eye catchy business cards with QR code for free. Without much of effort, you can easily design the QR code business cards. Try them out, and let us know how you have liked them.