With the passing days, more and more interesting things are being introduced to us and thanks to technology for most of these things. One thing I love about online shopping is the free classifieds where you can sell and buy second hand stuff. In this post we would be talking about Online Shopping.
The debate of Science being a boon or curse has been going on since decades, and its still on. And so would be the debate, if Online Shopping is a Boon or a curse.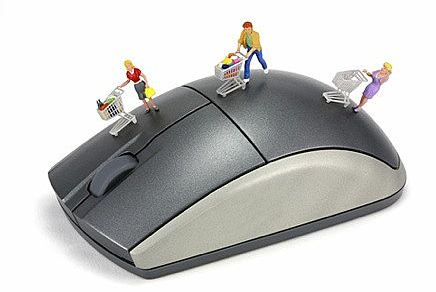 So lets list out the pros and cons of Online Shopping. And I am starting with Pros:
It lets you save good amount of time
Proves to be an efficient way as you can check out far more number of things than you can do visiting stores
Get to know about latest trends faster
Free window shopping as you need not spend on any traveling
Easy to find discounts
And below are the cons of Online Shopping:
The biggest drawback of Online Shopping is that you have to wait for few days even after making the payment
If you happen to find the purchased item unattractive, then you have to put some efforts to get the refund back. And such chances are high as checking things out in real is far more better than do that on Internet
Some online stores ask you to pay for the courier services and packaging if in case you wish to send them back (without any manufacturing defect)
You miss out the fun behind real Shopping (and I think, everyone would to agree to it)
Now the idea is clear. Whether it would be buying brand new branded stuff, or buying second hand stuff, Online Shopping always gives you a broader market which is easily accessible.
But at the same time, you can see it as a problem in making a decision because things might look prettier on a website, but in real life, the story could be different.
So why not check out things online, pay a visit in any of the store to check them out in real, (or vice versa), find a better and discounted deal on Internet, and make your purchase. I have been doing this like thousands of other people and have found it to be a worthy approach.