You can specify a different reply addresses for the recipients in your Microsoft Outlook. This will be useful in many situations. For example say, you send a private email from the computer at your workplace. If the recipient presses "Reply" the mail lands in your company inbox as usual. However, you would prefer it if the reply is sent to your private email account. There is an option to define a reply address that is different from the address you have used to send the mail. The method is marginally different in different versions of Outlook.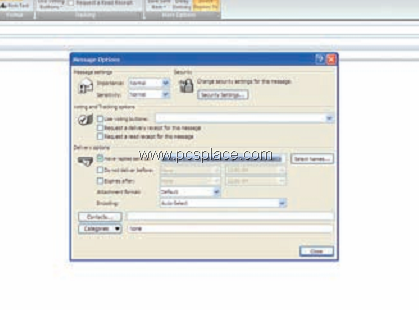 OUTLOOK XP, 2003:
Write your new message and open the "View > Options" command before sending it.

Activate the checkbox for "Have replies sent to" under "Delivery options".

Change the desired mailing address in the dialog field after that or click "Select names" to insert an
address from your contacts.
OUTLOOK 2007:
In the "Options" tab on the ribbon when composing a message,

Click on the "Direct replies to" button.

Check the box for "Have replies sent to" in the "Delivery options" and enter the desired address.

Here too, you can select the address using the "Select names" button.

Then "Close" the dialog and send the message as usual.