I was totally shocked when I found that Google tracks my movement. I was just reading some random blogs and got to know that if I am using a Google device and have its Internet enabled, then it tracks my location every single second.
My privacy is one thing with which I would never like to compromise. And I know that there are millions other with similar opinion. And I know that you too feel the same and that is the biggest reason why you are reading this post.
In this post I would be talking about the exact steps to delete your location history from Google. Whether you are using a Android based smartphone or tablet, as long as you are connected to Internet, your movement is being tracked continuously by Google. Here are the steps to delete Google Location history.
How To View Your Location History From Google
Login to Google Maps History Page
On the Right hand side, click on the Date on the calendar and it would show you the places you have visited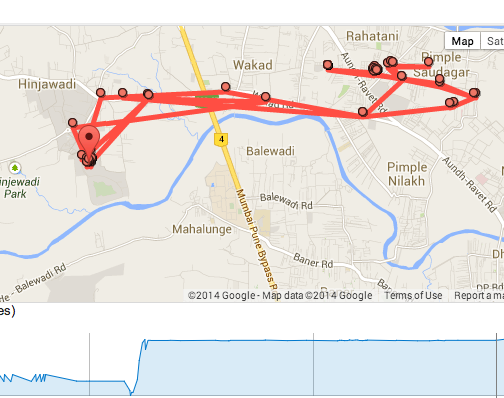 Lines in RED Colour would show you the places you have visited
And it would also tell you your location at any given time
And this time thing surprised me and also scared me. The moment I saw this, the first thought that came in my mind was how to delete this history. So here we are.
How To Delete Your Location History From Google
Now first thing you need to do is delete the existing history by clicking on the Delete all history link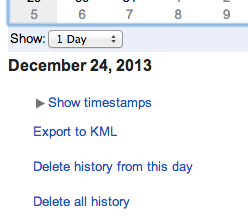 Its time to disable the tracking in future. For that, click on the Settings symbol at the top right corner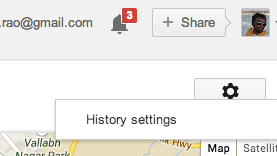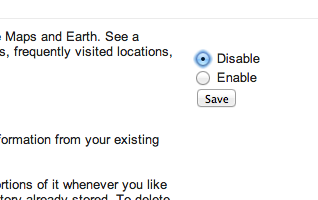 And then click on the Disable radio button and then click on Save button
That is it. This is how you can delete Google Location History and also disable its tracking feature.