Tabs surely helps you so very much in managing multiple number of windows. And if you want to access number of windows in MS Office, then here is some help to add tabs to MS Word, MS Excel, MS PowerPoint.
Regardless the fact that you are good in multitasking or not, but you being able to manage multiple tabs in MS Office is surely an advantage.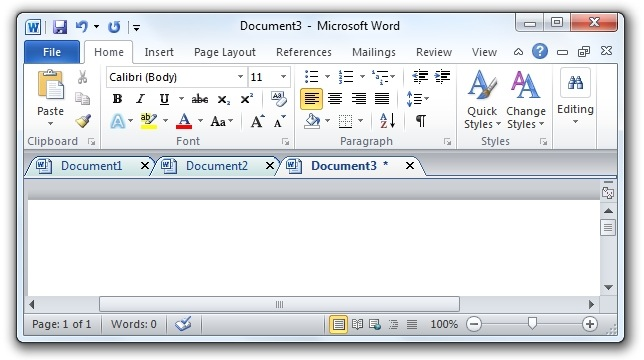 So just by using the conventional shortcut, Ctrl + Tab, you can switch between the different tabs on MS Word, MS Excel and MS PowerPoint.
In order to access multiple tabs or add tabs on MS Word, MS Excel, MS PowerPoint you to download and install an addon. And this MS Office add on works like charm on MS Office 2003, 2007 and 2010.
And this free add on works on the all the versions of the MS Office which include  enterprise, ultimate, professional, home standard and others.
Just download and install Office Tabs Addon and you can straight away access tabs on MS Office.