Apple iPod Nanos have a problem. Some models are not functioning well. The player occasionally crashes suddenly, the sound peters out, and the album art display acts up and sometimes it won't start at all. How do you fix your iPod Nano and overcome these problems. Here is the solution..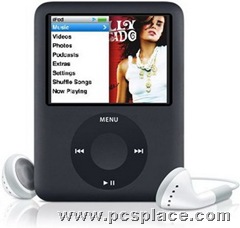 If the player has just crashed, you can restore it with a key combination. Press the 'Hold' switch once and then release it. Then press the 'Menu' and the 'Center' button at the same time and keep them pressed for five seconds.
This results in an internal software reset and the device returns to its normal state, at least for the time being. However, this will not solve the problem of an unstable iPod Nano permanently.Therefore, you would require the latest firmware version to cure your iPod Nano  permanently.
Luckily, now it is very easy to download it to your iPod Nano. What you have to do is, the next time you plug your Nano into your PC for a charge or sync, iTunes will report that there is a new firmware version available. You can choose to install it right away, or download it for installing later. This tool should help cure the instability of your iPod Nano permanently.