After being immensely successful in Europe, Spotify has entered into United States Of America. This online music service is one of the best in the business. And if you have started using Spotify, then I am quite sure that you would be looking for some cool and useful tips and tricks, so I have compiled a list for you.
All these incredible Spotify tips and tricks would just help you use this online music service in a better and quicker manner. And the best part is that these are general tips not any sort of hacks.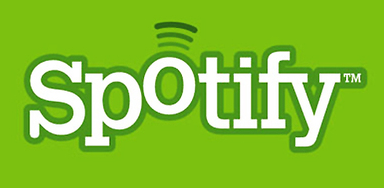 5 Useful Spotify Tips And Tricks
Check With Its Top Lists
Spotify has its very own top lists which actually lists all the top rated and popular songs on Spotify. And you can use this feature to discover the most popular music which is being around the planet.
Easy Sharing

Now you need not right click on the track and copy its URL to send it to some friend on email or IM. All you need to do is drag and drop the URL of the tracks which makes the whole thing so much easy. You can also share playlists, just by right clicking on the playlist and you can publish it directly on Facebook or Twitter.
Keyboard Shortcuts
Shortcuts are always welcomed with open arms regardless the application, purpose or platform. So, here are some of the most useful Spotify keyboard shortcuts.
Play and pause: Spacebar / Spacebar
Turn the volume up: Control-Up / Command-Up
Turn the volume down: Control-Down / Command-Down
Mute the audio: Control-Shift-Down / Command-Shift-Down
Skip to the next song: Control-Right / Control-Command-Right
Go back to the previous song: Control-Left / Control-Command-Left
Make a new playlist: Control-N / Command-N
Land on the search box: Control-L / Command-L
Go back: Alt-Left / Command-[
Go forward: Alt-Right / Command-]
Logout (close in a hurry): Control-Shift-W / Command-Shift-W
Magic With Search
This is one of those tips and tricks which would love. Yes, searching songs is always a heavy task but with the advanced features, you get to handle your searches more quickly and easily.
If you trying to find tracks of an artist or band of a particular year, you can use the keyword year or you can use keywords like title, album, artist and genre, to search songs. I would be giving you a couple of example which would give you a clear picture.
artist:"the kinks" track:"lola"

artist:"the doors" year:1970-1980

artist:"allman brothers" genre:blues
Privacy
If you are a bit insecure about your playlist and does not prefer sharing it, then you can get it done. In the People column, click on your name and then click on the Edit button. There you can decide if you want to publish your playlist or not.
Since any body can send or share URLs of tracks and playlists with you, possibilities of you being by bugged by spammers are very high. So if you are receiving such content from any user, you can block it by right clicking on the Name in the From field and then choose the option, Block from Inbox.
Apart from these, there are many more useful Spotify tips and tricks which we have not covered. If you feel like sharing any, please comment and share with us.