What exactly do you do when you find that the RAR file that you have downloaded is locked and you do not have the password the extract it? Yes, most of us would start looking for a new RAR file. But what if I say you can unlock RAR files without password.
For me data is very precious. Once you download something, you should not let that go for waste. This is reason which encouraged me to find the ways to extract password protected RAR file without knowing the password. Here are the methods.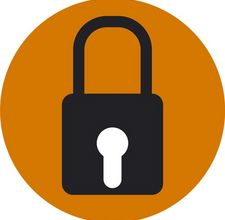 3 Best Ways To Unlock RAR Files Without Password
Method 1 – Unlock RAR Files Without Password
In this method we would be using, WinRar Unlock. This is a free tool which lets you crack down locked RAR files without much of efforts. All you need to do is simply download and install the same on your computer. Once done, run it.
Now, click on the Browse button and choose the file that you want unlock. And click on the check button inorder to have the backup of the RAR file and click on the Start button. That is it!
Method 2 – Unlock RAR Files Without Password
Here is the tool, RAR Password Cracker which we would be using in this method. This is one of those which works very hard to impress you :). This program actually tries out number of combinations of letters using the hit and trail method. You can download it from here.
Method 3 – Unlock RAR Files Without Password
Here we wont be using any tool or program. This method is all about trusting your common sense. For example, you download a password protected RAR file from http://xyz.com. Then try using xyz as the password. Or look for any unique name from the download page and try it out. This method usually works out for me.
Apart from these methods, if you are aware of any other method to unlock RAR files without password, then please do share with us.