XBMC is undoubtedly the best media center software of the current day. And if you have been using it, then no wonder that you are relishing the each minute of its play. In addition to movies, shows and music, if you wish to watch news on XBMC, you will find this post useful.
Decent plugins with a good tool always makes an incredible end product. And XBMC with its plugins is no different. There are number of XBMC plugins available in the market which would help you customize your media center software to a powerful home theater system.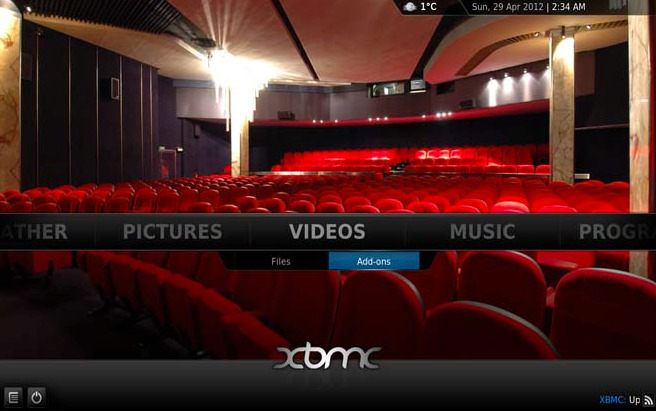 Plugins To Watch News On XBMC (XBMC Plugins)
Al Jazeera Plugin
Oh, yes! We are talking about the same Al Jazeera channel which is popular for broadcasting ground breaking news. And I know many people who are looking for plugins which would broadcast this channel on their computer. Get is installed and watch news as well as its document movies and on demand programs,
MediaPortal
This XBMC addon is compatible on Linux as well as Windows. This one basically bring television to XBMC player which allows you to watch news on it. You can visit its page to get in more details about this tool.
Navi X
This is one of those plugins which keeps on changing but have managed to stay the most popular XBMC plugin list for watching news. Apart from Live news, you can also watch number of on demand programs on it broadcasted by number of networks. Install it and explore it.
NewsLook
You can label this XBMC plugin as a tool which aggregates news from sites like CBC, AP, Reuters, Bloomberg and few more. It is just like a feed reader which takes news form few popular news websites and presents to you.
You can browse through its headlines and top news categorized in different groups and play the ones which you feel like checking out. Or you can opt to play them all in a single click one by one. Its an easy to use addon for XBMC.
World News Live
Just the most of the XBMC news addons, this only feeds you the news from the major broadcasters like BBC, ABC, FranceTV and many more. And yes, this one offers you with live news. Best feature of this plugin is that it lets you add your favorite broadcasters to the list.