If you have your reasons to stop buying from iTunes Store and downloading pirated songs, then I can give you reasons to stay anti against piracy and download songs for cheap.
In this post, I would be talking about the cheap alternatives to iTunes to buy songs. And I bet that some of these services would surprise you to the core.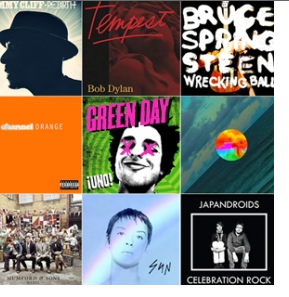 5 Cheap Alternatives To iTunes To Buy Songs
There isn't a better way to buy songs online than MP3Panda. You can buy the whole album here for the same money that used to fetch you a song or two i.e. between $1 and $2. The only thing that could disappoint you is its collection. It has very few songs or albums as compared to iTunes. To be precise, you can easily find popular tracks or albums but finding new / indie music would give you some trouble. But if you are lucky to find your album, then trust me, its price would surely take you to 7th cloud.
Its pretty much similar to MP3 Panda in terms of pricing and music collection. You can buy a song for $0.09 and a complete album for around $1. It also features some lists, out of which US Top 40 songs can be downloaded for free. A sweetener!
Yes, its not as cheap as the above two options but if you cannot find your songs / album at the above sellers, do check out eMusic and you won't be disappointed by its price if you find it there. Its not available in all the countries, so just check for your location.
How can Wallmart not be in a discount offerers list? Its not as cheaper as MP3 Panda or Legal Sounds, but could save a dollar or two on an album.
I first came across this service when I got it pre-installed with my smartphone. And on using it for few days, I have learnt that if you can spend some time on it, you can end up with a good deal.