Facebook and Mozilla Firefox are among the most popular elements used on Internet. Here is a list of 3 best Mozilla Firefox extensions for Facebook which will enhance your social networking experience. These addons are especially meant to make your Facebooking better and easier.
Check out our articles on Firefox Addons like 25 Best and useful Addons for Firefox you should install.
Here are the Top 3 Mozilla Firefox Add-ons For Facebook :
With Friendbar, using Facebook and Twitter is so much easy and fun. Friendbar is actually a toolbar which allows you to post updates and comments, mark posts as LIKE, Retweet straight from the toolbar.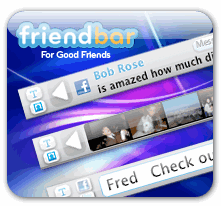 You can even create a shortened URL of the page that you are viewing. Friendbar also alters you whenever you get a new message.
Facebook Photo Album Downloader
Facebook Photo Album Downloader helps you to download all the images of your Facebook photo album at once. This add-on is meant for the people like me, who hate wasting much of their time.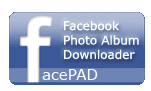 So instead of downloading images one by one from your Facebook album, using the Facebook Photo Album Downloader is a better and quicker option. FacePAD will let you grab all the photos from any album you need on Facebook.
We share number of videos on Facebook. And if you really feel like downloading any of them, try our the Firefox add-on namely Facebook Video.

This is actually a Grease Monkey script, which lets you download or convert any video embedded on your Facebook wall. Also checkout, How to Download Facebook Videos using Firefox.