No matter how HUGE is the size of your hard disk, but a time would always come when you would fact the space crunch issue which would make you look for good partition software. So, here are 3 best free Partition Managers for Windows, Mac and Linux.
A good Partition Manager is a package which lets you perform all the basic functions and at the same time, it should be easy to use.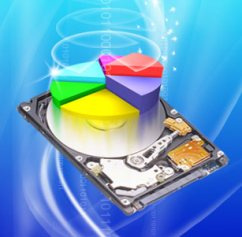 3 Best Free Partition Managers For Windows, Mac, Linux
EASEUS Partition Master Home Edition
There are number of versions of EASEUS Partition software available on Internet. Here, we would be talking about EASEUS Partition Master Home Edition, which is the free all in one package which caters to all your fundamental partition issues.
This tool is very powerful as it offers you with an amazing way to handle the storage on your computer. It offers you with number of flexible options which include handling files, GPT volumes support, switching of dynamic and complex disk to basic ones, hard disk management and much more.
Gnome Partition Editor
This is one of most popular free Partition Manager available on Internet. With its easy to use graphical interface, you can easily perform activities like creation, organization and deletion of partitions.
It is surely a powerful tool and the fact that it supports almost all the file system types is quite evident to this fact. It supports, ext2/ext3/ext4, fat16/fat 32, hfs/hfs+, linus-swap, ntfs, reiserfs/reiser4, ufs and xfs file systems.
Swiss Knife
This free Partition Manager surely lives upto its name as it is capable of cutting almost each and everything. It lets you create, organize and delete partitions of all the popular file systems which include FAT32, NTFS. The best features about this Partition software is its speed and graphical interface.