To talk in layman terms, VPN services or clients are resources, which let your surf anonymously, while ensuring your security and protection. These VPN services can be used to access blocked sites which include web sites that you can only access if you come from certain countries such as happens with Hulu, Spotify, Pandora, etc.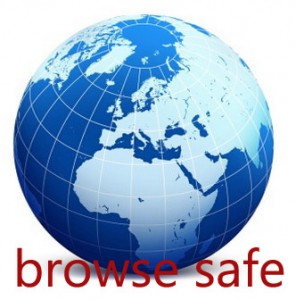 VPN services are often paid, but we have already seen some free options. Here is an extraordinary collection of 20 free VPN services.
Based on Open VPN provides a simple interface to connect and disconnect network in protected and encrypted. This VPN services is compatible on Windows and Mac.
Service provided by the popular Hot Spot Shield provider. For Windows and Mac
This VPN service offers 1GB per month for free, and it works for all operating systems.
It offers a software in Java and then used in all operating systems. This VPN client is amazingly user friendly.
It offers a free or premium VPN client which is available for Windows, Linux and Mac
Offers Free account for VPN servers that are located in the UK and U.S..
This is another service offered by Packetix which serves Windows and Linux users with its respective compatible clients.
It offers servers for U.S. and UK which works great for Spotify. If you are one looking for good working VPN for Spotify, then this free VPN service is worth trying.
Provides support for streaming video / audio, email, IM, download managers.
Adequate to create private networks with a maximum of 16 clients in the free version. And I wont be mistaken if I call this as one of the most popular free VPN services available on Internet.
It offers a basic VPN service for free. Its offers you with respective clients for Windows, Linux and Mac users.
It offers a VPN client for Windows which serves you with all the basic features, enabling you to browse blocked websites safely.
This proxy service is treat to use as it is amazingly user friendly. If you are looking for an easy to use VPN service, then this service would surely impress you.
Popular service, multi-platform, to create private networks.
It also allows you to download via Torrent, the servers are located in Holland. This VPN service is avaiable for Windows, Linux and Mac
This is an interesting VPN service as it offers you with free plans pre-configured to surf, chat, games, p2p, etc..
The servers are located in Germany and the USA. Windows / Linux / Mac OS. But .. to get the free account, you need to write a review. But its worth working for this VPN account.
Effective service, offering free VPN clients available for Windows, Mac and iPhone. Servers are located in USA.
Popular service with clients for Windows and Mac
Its free basic version is available for Windows. The servers are located in Germany and the USA.
These were the 20 best VPN Clients / Proxies available, which would let you access blocked web sites ensures that you are anonymous on Internet and also takes care of your security.