It has been officially announced that Xmarks would be terminating its free browser bookmarks synchronization services on January 10, 2011. And I know that when it comes to synchronizing your bookmarks here are many people like me who are addicted to Xmarks, and this is the reason I have compiled a list of 10 Best Alternatives To Xmarks.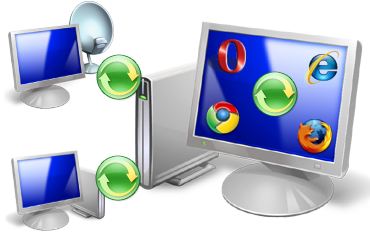 Here are the 10 Best Alternatives To Xmarks which would help you sync your bookmarks elsewhere:
Delicious is a very popular social bookmarking service that lets you save URLs (bookmark the webpages) and access them anywhere regardless the location, browser or any other parameter. You would surely enjoy using this online web service which provides bookmark synchronization. This is one trustworthy alternative for Xmarks.
Google has always been upfront when it comes to providing services on Internet. Google Bookmarks let you save and access your saved bookmarks regardless time, location and computer. With Google bookmarks, you can even share your list among your friends. All you need to have is a Gmail account ant you can start synchronizing your bookmarks. Mozilla Firefox and Chrome Internet Browsers let you to integrate them with Google Bookmarks. This is one powerful alternative to Xmarks.
As the name suggests, this is something which is specifically meant for Firefox users. You can use this Firefox Add-on which would let you access your browsing history, bookmarks and even passwords. If you are a Firefox user, then this add on will prove to be a great help to sync your bookmarks.
Personally, Evernote is my favorite service which lets me create notes and save a webpage. Apart from that, Evernote lets you take a screenshot of your screen. It just like saving anything you want just at the click of a button. This is one cool alternative to Xmarks.
As the name suggests, Read It Later is another web service which lets you save / sync your bookmarks so that you can refer them later.
This one works fine with both Windows and Mac systems. And the best part about Sync2It is that it works the same as XMarks, which lets you sync your bookmarks with ease. Once you install it, it will run in the background and will automatically sync the bookmarks.
It is its compatibility, which makes it a great alternative to Xmarks as it can be used to sync bookmarks across IE, Firefox, Opera, Chrome.
Mac only, BookMacster syncs your bookmarks across all the major OS X browsers including Safari, Firefox, Chrome, Camino, Opera and even with other apps such as Google Bookmarks and Delicious.
The Historious team have worked real hard to offer the traditional way of saving and synchronizing your bookmarks. Using this tool is amazingly easy and is a solid alternative to Xmarks.
Dropbox is a great option, if you are looking for a alternative to Xmarks. If you are looking for a means to sync your bookmarks from one computer to another, provided they run on same platform and use same web browser, then Dropbox is a great option.
If you were using Xmarks and loving it, it is sad that this relationship would break very soon. But replacing it with a worthy means to sync your bookmarks would be a great idea and this list of 10 best alternatives to Xmarks would help you.