Web Security Guard is a free internet security software which offers protection against Virus, Spam, Adware, Spyware and data loss by letting you block potentially dangerous websites. It will be installed as a toolbar in your browser which warns you before you access a dangerous website, so you can prevent infection of your computer and invasion of your privacy.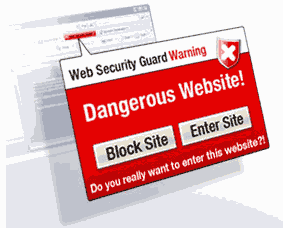 It displays detailed information and user reviews before entering websites which lets you know harmful websites. It has a lot of features which provides security for your computer. It can even regulate search results and will display detailed information about the website you browse.
Features of Web Security Guard :
Safe Browsing

Identify Safe and Dangerous websites

View user's rating

Spyware, Adware, Virus & Spam Prevention

Safe search

Website Rating

On demand data base update

Customizable website classification.