Trillian Astra all in one instant messenger is the best possible solution to access all your IM client accounts on one single messenger on Windows, iPhone, Mac. On doubt that every one of us use different IM clients to keep in touch with our friends and relatives.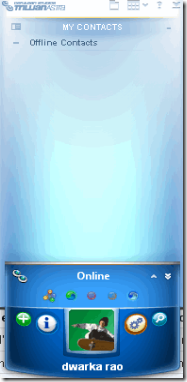 Handling multiple IM clients might prove to be heavy task most of the times. Trillian Astra lets you access almost all the IM messaging services on Windows, iPhone, Mac and Web which include:
Yahoo

Gtalk

AIM

Windows Live (MSN)

ICQ

Facebook Messenger

MySpaceIM

Jabber

Astra

Skype

Bonjour

IMAP Mail

IRC

Pop3Mail

and many many more.
Trillian Astra is such instant messenger which follows the motto of, "you name it and we have it" as it supports almost all the IM clients available.