There are number of lives who believe that MS Outlook have made their life at office easier. I have tried so many email clients and trust me, I could not find a better replacement for MS Outlook. Outlook alone itself is an amazing email client, and when you have some add ons available for Outlook, it becomes more powerful.
There are huge number of Outlook add ins available, and I have listed the ones which I thought could prove to be useful to you. Call it Outlook add ons, Outlook add ins or Outlook plugins, its all the same.
I am planning to bring it to you in two installments. Here is the first one and the below plugins are arranged in alphabetical order.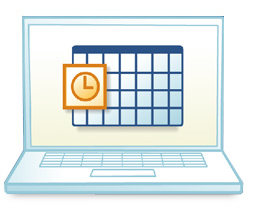 Top 5 Free Outlook Add Ins – Outlook Add Ons – Outlook Plugins
This is ultimate Outlook add in that you would definitely want to try out. With this installed, you need not zip your attachments, as whenever it finds multiple files being attached, it would zip them automatically. That saves your time and efforts.
This add in for those people who use Google Documents. This incredible MS Outlook plugin lets you access Google Docs from your Outlook's interface itself. All you have to do is install the add on, login to the Google Account and that is it. You are ready to access them as if you are using any document from your local computer.
I am pretty sure that you would definitely want to try this is out. ODIR stands for Outlook Duplicate Item Remover. How many of you have duplicate items in contacts, emails, calendar? I would be surprised if I even get a single NO. This wonderful add in lets you identify all the duplicate items from your email account and get rid of them.
This is the only add on in the list which has nothing to do with the Outlook but it is one of the hot favorites on Internet. It offers you an integrated Twitter client. Yes, you can now tweet straight from your Outlook window. Cool, right?
It makes Outlook smarter and I believe that is enough to tell you how useful this popular Outlook add on could prove to be. It lets you search contacts, emails, threaded conversations, attachments. It implies that if you have huge Inbox and finding things becomes tough, this plugin brings some peace into your life.