StylePix is a new free and powerful image editor for graphics with many advanced features and lets you edit photos and images the way you want.
Hornil StylePix has an intuitive user interface and is simple to use. It is designed such that once you get the grip of the program, you can play with the images, photos and graphics the way you want.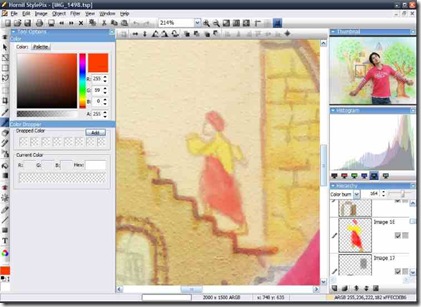 Even if you have NO experience with any of the graphics programs, you can easily learn to edit and manage images and do touch up photos.
Below are some of the features offered by StylePix:
Supports PNG, JPG, BMP, TIF, GIF, TGA

You can work with multiple files open simultaneously

Multilevel undo-redo

Zoom in / out and full-screen, guides, grid, etc.

Thumbnail, histograms, etc

He also has a proprietary format StylePix (. TSP)

Much, much more