Logo Maker is an amazing software to design your own Logos. Using this tool you can make or create your own creative and attractive logos easily. This amazing tool  will make it simple to create professional looking logos. Avanquest is giving away Full version of Logo Maker 2.0 for free as a part of promotional offer. Also check out Avanquest's latest giveaway of
Free Download Radio Tracker Full Version – Online Streaming Radio – License Key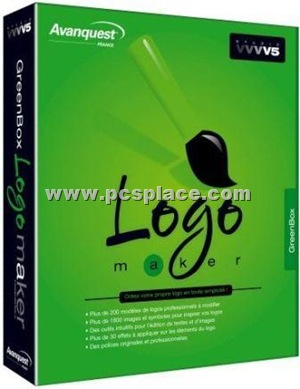 In order to free download Logo Maker full version along with License password or key to activate the software, follow these steps..
Register an account with Avanquest by providing email address and user name.

You will be transferred to a page with download link and key which is also mailed to your email ID.
You can download and install the software and use your license key to activate the full version of the product. Using Logo maker, You can create logos from scratch or even choose to edit the predesigned logo templates. There are more than 1,500 professionally designed and fully modifiable logo templates categorized by industry and interest and over 6,000 objects and shapes for making logos. Go ahead and use your creativity to make some really cool professional looking logos for websites, blogs etc.