Flickr Downloadr is a useful program to download photo or pictures from Flickr.com. This runs on every Windows OS and will copy the Full size Flickr Photos to your computer. This Flickr Downloader will download only free to download and use photos which are not copy right protected. Also check out..
This program has three options like Search, which is used to Flickr search for either a keyword or tag and User option is used to display photos uploaded by a specific Flickr and Group option will do the same but it displays photos from a Specific Group. .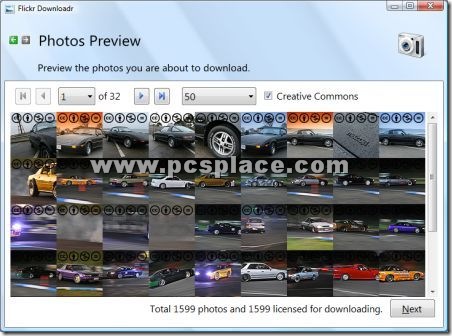 After you search for the photos, you will get a preview of photos which shows the attributes of the pictures like creative commons, copyright protected etc. You can increase the number of photos in the preview. You can select the ones which are available for download i.e., ones which do not have copyright symbol and can download them in sessions. If you are looking for an easy way to search and download photos from Flickr, Flickr Downloadr is one best choice for you.