Norton Internet Security 2009 is one of the trusted Anti-Virus Software to protect your computer against, Virus and Spyware. Now you can Download Norton Internet Security 2009 for Free. Symantec Corp has introduced an offer to provide 90 Day trail edition for free.
This package includes Norton AntiVirus, Norton™ Personal Firewall, Norton Antispyware, Norton Antiphishing. NIS is used to safeguard your PC against latest online threats, including spyware, viruses, worms, phishing Web sites, and hackers before they can cause harm.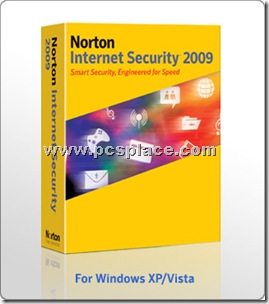 Here is the procedure to Free download Norton Internet Security 2009..
Click on "Download Now."

Choose Save in the pop up window. ( You don't need this,  If you use a Download Manager )

After downloading it, Install it.

A pre-install scan appears. This scan can take a while (If you think your computer is virus free, you can click "Skip Scan" to skip the scan). Click "Start Scan" if you prefer to check for viruses before the product is installed.

After the scan is completed,  'Agree' to our License agreement.

You have a 90 Day subscription offer including Live Updates
Also check out other promotional offers where you can download expensive Antivirus Software free.
Download Free BitDefender Antivirus V10 and BitDefender Mobile Security V2
Free Avira Premium Security Suite Anti Virus License Key for 6 Month Subscription
Download Avast Home Edition – Free Anti Virus with Spyware Protection
Download Free AVG 8 Antivirus Working License Serial Key
Download Iolo System Shield 3 Internet Security Free License Key for 1 Year