AVG has recently launched its latest version of anti virus program, AVG Anti-Virus Free Edition 2011. This version of anti virus by AVG provides real-time protection against viruses and spyware, plus additional tools to complement its protection, especially when browsing the Internet.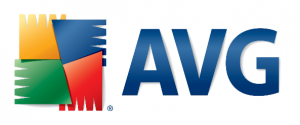 The new version includes an enhanced version of LinkScanner, which scans pages in real time before you visit them and show safety ratings in the list of search engine results.
Also improvements have been made in the verification mechanism. The use AVG Scanning Smart learns  what files are reliable and analyzes the future scans only new files.
Other new features include the new version AVG Networking Social Protection, which protects you in social networking and AVG Protective Cloud, which provides protection based on the clouds.
The newer version of AVG is of 135 MB, and usually you only find the web installer of AVG, which makes installing antivirus too long on computers with slow Internet connection, and virtually impossible in already-infected computers.
To resolve this issue, you can download the offline installer of AVG Anti-Virus Free Edition 2011,
which contains the full installation of AVG Anti-Virus Free Edition 2011.
Download the offline / standalone installer of AVG Anti-Virus Free Edition 2011.
Compatible with Windows XP, Windows Vista and Windows 7 (32 and 64 bit).