Do you long to play your favorite DOS games again? DOSBox lets you play all old retro or classic DOS games again on your Windows PC ( XP, Vista ) with better graphics and sound. You can play some of them under Windows DOS environment. But it's no fun playing these games without sound. And it's worse when the game you want to play doesn't run at all.
DOSBox lets you enjoy all those old classic DOS games. If you're a gamer who hasn't yet got a taste of DOS games, you're missing out on the experiences that made today's gamers when they were still children, fascinated by prehistoric graphics and PC speaker beeps.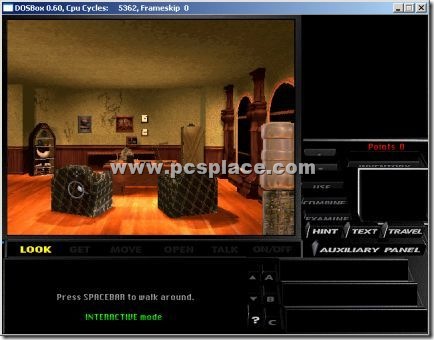 What's DOSBox?
Certain MS-DOS-based applications and games may not run properly in Windows environment, or may not run at all in Linux or on non-IBM platforms such as the Apple Macintosh. DOSBox emulates an Intel x86 PC running DOS, complete with sound, and network support. DOSBox is open source and available for various operating systems such as Linux and Mac OS X.
Don't know how to use DOS?
Being a command-line environment, it would be difficult operating DOS for those who are habituated to Windows and never had a taste of DOS. Additionally, the configuration of DOSBox via text files might be difficult for beginners.
No problem! There are front-ends which allow you to configure DOSBox and run games and applications using a graphical user interface. The one which we found best and used in this tutorial is D-Fend Reloaded. Check out this article to know the procedure to make DOSBox work..
How to Install, Run and Use DOSBox – Dos Emulator.
Check out some of our favorite games which we managed to run on DOSBox. We have listed some of these in this collection.
Best Old / Retro Classic DOS Games you should Play