Managing photos is one of those tasks which is stressful but still cannot run from it. Here is an amazing photo manager for Linux, Mac and Windows platform which works like magic namely, Digikam.
When you have lots of pictures and find it difficult to organize and manage those pictures, Digikam would prove to be great help. It serves for better organization of images and make it easier to find a certain image when you try to find it among hundreds of other images.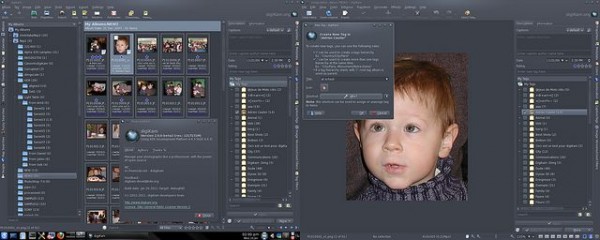 DigiKam is a comprehensive photo manager that includes a number of attractive features and functionality, which makes it as good as any professional photo managing tool.
Among other things, this photo manager for Linux and Mac  allows you to tag photos, edit geolocation, edit images,correcting errors, metadata supports RAW images, preview, raw, and more.
Using this Mac and Linux Photo Manager, Digikam you can import and export photos from services like Flickr and Picasa and others.