Why would one want to lock keyboard and mouse of their computer? Well, the reason might be different but most of us do come across this need someday or other. So, we have come up with easy ways to do it.
Now, these could be the reasons. One would surely want to lock keyboard and mouse from their kids, or lock them when some annoying guests are coming to your place. Regardless the reason, you can use these programs to put locks.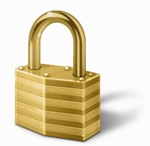 3 Easy Ways To Lock Keyboard And Mouse
Kid Key Lock
As the name suggests, this is meant to lock keyboard and mouse from your kids. And I wont be wrong if I label this program as one of the most advanced and flexible way to lock keyboard and mouse as it offers you with so many features. It lets you lock and unlock keys just by hitting the customized shortcut. And this program is also capable of partially locking keys and mouse buttons.
Toddler Keys
Toddler Keys might not be as advanced and flexible like Kid Key Lock but is very much capable of solving the purpose. In addition to lock keyboard and mouse, this program locks drive doors and power button. In short, this program makes your computer completely unaffected when your kid hits random keys or even when he tries to switch it off.
KeyFreeze
KeyFreeze is a simple tool as it does not let you customize this locking thing in any aspect. All it does it locks the keyboard and mouse. That is it. And to unlock the same, just hit Alt + Ctrl + Del and then Esc button.
Irrespective to your reason, you can use these free programs to lock keyboard and mouse. If you are aware of any such tricks, please do share with us.