I am not bothered about the reason why you want to limit Internet speed on Windows, as it is non of my concerns. I am basically writing this post to help to restrict Internet speed.
I actually stumbled on to it when I was trying to save my data plan's bandwidth when my cousins were at my place on vacation. And I have to say that these ways work like charm in helping you save your Internet's bandwidth.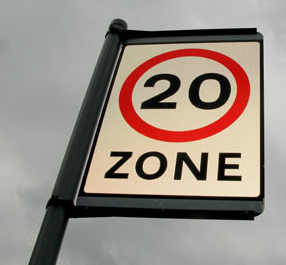 2 More Ways To Limit Internet Speed On Windows
Method 1
This method is considered to be the smoothest one as you configure the whole thing by yourself and that fact that it does not involve any third party program, things that happen here are pretty transparent. Here are the steps:
Click on Start button and then on Run
Type gpedit.msc to launch  Windows Group policy page snapshot
Now navigate as Computer Configuration > Administrative Templates > Network > QOS Package Scheduler from the panel on the right hand side
Now click on Limit Reservable Bandwidth to get the changes done
Once click on Settings button and enter the percentage as you wish to limit the Internet speed
Method 2
Shunra Nimbus is one of those tools which are extremely easy to use, and incredibly light weight. All you need to do is launch the program,  set bandwidth and click on Play button to save the changes. Just keep the program running to ensure the Internet speed restriction. Things would go back to normal the moment you close this program.
Just keep in mind that the bandwidth provided in this tool to choose is in bits not bytes. That implies, 256 on the tool means 32KBs.