We have once shared around 20 free VPN services. When it comes to VPN, I like to compile a huge lists as a VPN user do not mind using different services. And the fact that more and more good VPN services come up every now and then, the probability of stumbling on to a good VPN client has become quite high.
In this post I have tried to compile some good yet free VPN clients available. Well, why would one need VPN?  The reasons are quite straight forward. If you think of its domestic purposes, them you can setup a VPN and enable file sharing regardless how away two machines are located. In order to setup such a network that you can get to remotely access your machine from any part of the world, one can think of setting up a VPN.
VPN can also be used to ensure that you are safe on Internet. If you consider VPN for any commercial purpose, then these free VPN clients might not do justice. But yes, you can give them a try. Below are some of the free VPN clients available on Internet.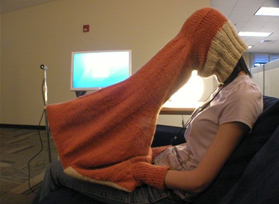 13 Best Free VPN Clients
Here is a Windows specific VPN tool which lets you mask your IP address. While you are using this client, your actual IP address gets replaced with CyberGhost VPN IP address and hence your identify remains unidentified on Internet.
I haven't done much of online gaming, but most of my friends have and all of them use LogMeIn Hamachi. All you need to do is install this client on your computer and setup a LAN like network powered by Hamachi servers. It is available for Windows, Mac and Linux.
As the name suggests, Open VPN is an open source tool available. It provides incredible masking of your IP address from malicious websites ensuring that you are safe on Internet. If offers a secure and private tunnel for secure browsing. With its Open VPN community, you will can get some incredible packages to secure your identity on Internet.
This is a Windows and Linux based free VPN tool which lets you connect to virtual private networks. It is quite popular in the competitive market and its compatible with number of vendors like Cisco, Linksys, Netgear is testimony to its fact.
Everyone cannot afford tools from Cisco or any other international brand. If you are looking for a free program for accessing computer remotely and conducting online meetings, try out TeamViewer. Yes, its free! You can use this program to access any computer assembled at any part of the world.
This is France based free VPN client meant for Windows machines. It not only ensures safe browsing, but also lets you connect to other computers remotely. With unlimited traffic quota, there is no restriction on you while you are browsing Internet.
Its a free P2P VPN client. using which you can set up a private network and you could easily share files, printers, services and much more. And each Wippien user gets their own IP address, which is different from their actual IP address.
Below are some other quality and free VPN client services:
Security Kiss
Windows 7 VPN Server
As already mentioned, more and more free VPN services hit the Internet every year. The above mentioned ones are the current day's top options.