You have logged into a user account with administrator rights. However, if you try to open the Task Manager using [CTRL]+[ALT]+[Del], you get the message "The Task Manager has been disabled by the Administrator". You can easily get the deactivated Task Manager back to working state using a simple procedure. Follow the steps mentioned below..
Open the Group Policy Editor with 'Start > Run', type 'gpedit.msc' and click 'OK'.

Open 'Administrative Templates > System > Ctrl + Alt + Del Options' under 'User Configuration' on the left side of the window.

Now double-click 'Remove Task Manager' in the right hand side of the window and adjust the setting to 'Disabled'.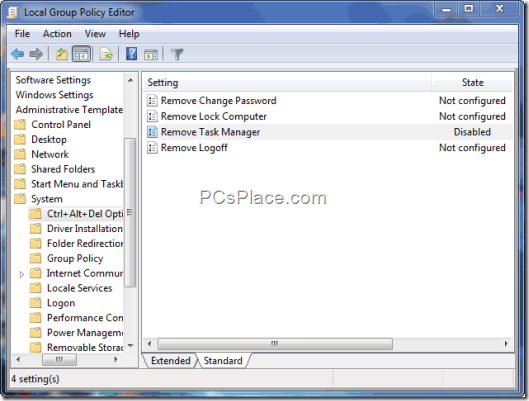 You need to open the registry editor and navigate to the key :
'HKEY _CURRENT_USER\Software\Microsoft\Windows\CurrentVersion\Policies\System' 
Now open the 'DisableTaskMgr' entry by double-clicking in the right side of the window.

Change its 'Value' to '0' and confirm the same with 'OK'.
Note: After this action, run an up-to-date virus scanner and antispyware tool to scan your system for malicious software without fail, because the Task Manager can also be deactivated for the administrator due to viruses or other pests trying to hide themselves.
Check out some more Tips and Tricks on Registry and Group Policy Edits