Spotify, the popular online desktop music player, officially announced Spotify Applications for iPhone, iPod Touch and Google's Android. You can free download Spotify Applications and can use them to rock these popular mobile platforms. Spotify has been a great success, especially in countries of UK .
If you want to use Spotify in other countries you can get an invite even if you are not staying in UK. To know more check out, How to download and Use Spotify without invitation code.
If you are a Spotify user, don't forget to know how to search Spotify for better results.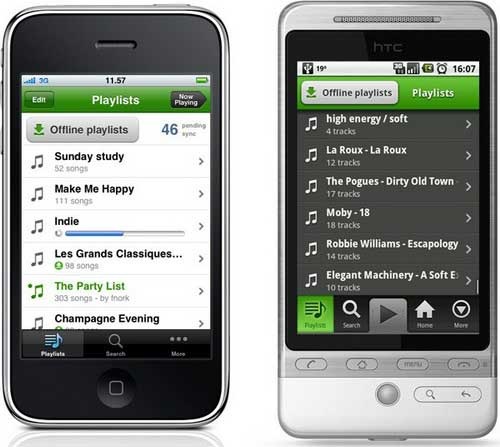 These mobile applications will allow you to experience Spotify easily from your phones and you will be able to listen to lot of songs online for free. You can even use Offline Mode by which you can use your playlists available at all times even without an internet connection.
You can download Spotify application for Apple's iPhone or iPod Touch at Apple's App Store and the Google Android application at Android Market.
!