Whenever you raise name resolution requests, DNS Clients cache the information of the sites you visit. It implies that DNS Cache a lot of information which includes details of every website you visit, which surely eats up the memory of your system. If you are wondering, how to flush DNS cache on Linux, then this tutorial will let you clear all the registered DNS cache.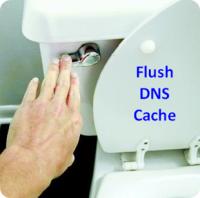 In order to clean the memory consumed by DNS, you just need to restart the nscd daemon process of your Linux system. Here is the step by step tutorial to flush DNS cache on Linux:
STEP 1: Run the command /etc/rc.d/init.d/nscd restart on your terminal and this will simply restart nscd daemon.
STEP 2: Well, there is no step 2 because as soon as you restart your nscd daemon, it will directly flush DNS cache.
Cleaning up mess always betters your system's performance. And this tutorial is the best and easiest way to flush DNS cache on your Linux machine.