Linux OS is actually considered as a robust platform. It is not easily attacked by virus and other unwanted Internet junk. Yet it is better to keep your system protected as a wiseman said, "Prevention is better than cure". So, this would make you protect your Linux / Ubuntu system, so we compile a list of 5 best free Ubuntu / Linux firewalls.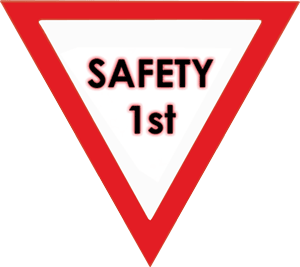 There are number of Firewalls for Ubuntu / Linux available on Internet, but choosing the best one for your system is your decision. So, here are the 5 best free Linux / Ubuntu firewalls (alphabetical order ):
iptables is a user friendly program or you can term it as an interface which lets you handle number of network parameters like packet filtering, network address translation (NAT), and port address translation (PAT). This Linux / Ubuntu firewall is avaiable in two versions, which are for IPv4 and IPv6.
iptables is a highly recommended firewall for Ubuntu / Linux because it offers multiple layers of API's for 3rd party extensions and has large number of plugins/modules kept in 'patch-o-matic' repository.
The IPCop Firewall is a Linux firewall distribution. This Linux / Ubuntu firewall is basically designed for small office or home users and its user friendly interface and other functionalities support the fact. This Linux based firewall is very popular among homes since it does not have much of hardware requirement and be run on any old Linux system.
Here, PF stands for Packet Filter and PF is actually the OpenBSD Packet Filter. This Linux firewall offers you with number of functionalities like Packet Filtering, NAT, Traffic redirection, Packet Queueing and Prioritization, Packet Tagging (Policy Filtering), Excellent log capabilities.
Instead of terming Shorewall as a Linux / Ubuntu firewall, we can call it as a better user interface to iptable. If you trust iptable but fail to understand its complex rules, then you have to try Shorewall as it dilutes the complexity by offering you with a high level abstraction of iptables rules using text files.
UFW actually stands for Uncomplicated Firewall and it lives to its name as it is the makes the whole requirement of Linux / Ubuntu firewall a simple one. It features an amazingly simple user interface making for managing a netfilter firewall.
It features a command line interface. And for Ubuntu users, UFW offers Ubuntu specific version which is GUFW which is actually a graphical interface for UFW. And this is by far, most used and best free firewall for Linux / Ubuntu.
These were the 5 best free Firewalls for Linux / Ubuntu, which makes you Linux based system more safe, stable and robust. You can customize the network options using these Linux based firewalls and enhance your system security.