Windows being the most popular operating system on the planet, some of its apps stand out in the popularity chart and Nero is one among them. And like many popular Windows programs, Nero is also not available for other platforms.
In this post we would be talking about free Nero alternatives to Nero for Ubuntu. We would cover all the good and free Ubuntu apps which lets you burn CDs / DVDs. The world of Ubuntu apps is huge and finding a good option for any of your needs may turn out to be a big task.
Check out these Nero alternatives and see which one can be used on your Ubuntu machine.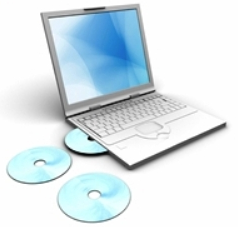 3 Free Alternatives To Nero For Ubuntu
This is undoubtedly the most popular burning tool for Ubuntu. So, I can label it as a very good alternative to Nero. With its easy to use interface, handling this tool becomes amazingly easy. Highly recommended!
Brasero Disc Burner
This is not an unheard name for the Ubuntu users as it comes with the Ubuntu OS by default. But if you are using an old Ubuntu version, then you might be unaware it. This disc burning tool for Ubuntu stands tall in the list. With features like multi session burning, on the fly burning, and few more, this tool proves to be a powerful tool to burn discs on Ubuntu.
This is another open source tool meant for burning discs on Ubuntu. As the name suggests, this tool is designed for Ubuntu GNOME desktop which makes it a pretty app. With this tool, burning tools becomes so very easy as it supports drag and drop.
Apart from these 3 free Nero alternatives for Ubuntu, there are number of tools available which let you burn discs, rip CDs / DVDs. Do comment and share the Ubuntu app which you believe that it should have been listed here.