iTunes is available for Mac and Windows platforms only. Now this could be a market rivalry or a part of Apple's strategy. Apple always has super strong disliking towards other OS than Mac and that is obvious because that is how you build a market.
But it could stop itself from developing the Windows version of iTunes because of the fact that it has the largest user base. Since the numbers are not with Linux distros, iTunes is not available for Linux users. So, we have compiled a list of 3 best free iTunes alternatives for Linux.
All the alternatives to iTunes for Linux are capable of doing all the activities that iTunes does on any Windows or Mac machine. So, all these free iTunes like tools would let you sync your iPhone, iPod, iPad, manage your music, listen to music, manage other multimedia stuff like videos and pictures and every other little thing that iTunes let you do.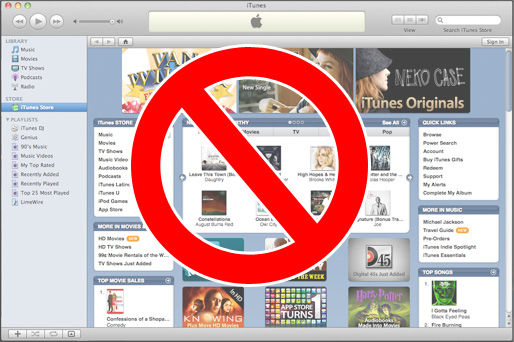 3 Best Free iTunes Alternatives For Linux
Amarok
We won't be proved wrong if we label this iTunes alternative for Linux as one of the most popular and powerful media player for Linux. It works similar to Linux. With its sleek user friendly user interface, Amarok lets you manage your music, podcasts, pictures, playlists and media players. Since you are looking for a good iTunes like tool for Linux, Amarok would stand tall in many aspects. It is worth trying.
Banshee
I would rather prefer using Banshee over any other tool when it comes to syncing your iPod, iPhone or iPad on Linux. Not that it is the best, but that fact that I have tried this tool way back. And since then, I fell for its easy to use interface.
This iTunes alternatives for Linux lets you manage your music, and podcasts. It might not be as better as Amarok in terms of number and kind of features it offer, but it is surely capable of playing an iTunes roles on your Linux machine.
Rhythmbox
This tool is totally inspired by iTunes and is developed for the sole reason that one would not miss the iTunes on Linux. It lets you sync iPod, iPhone on Linux and manage your music, podcasts, pictures. You can easily transfer your music and videos to your iPod and iPhone. If you have to present in numbers, then we would say that it is capable of offering about 80% of features that iTunes could which is quite unbelievable.