Recently, my mouse started acting weird. Just before I click on a logo or a link the mouse pointer jumps to the left bottom corner of my screen. I have tried keeping the mouse as still as I can but this doesn't work. It keeps jumping out of reach on the screen and this doesn't make any sense to me. If you have this problem, here is the solution to tame your mouse.
The phenomenon of disobedient mouse pointers jumping to one corner of the screen is called 'leaping mouse'. This problem can occur because of a number of problems. The causes can either be software issues, loose connectivity or even unclean insides of your mouse.
Frequent cleaning can always help. Many people have the misconception that optical mousse do not need all the attention that roller mice need but then there is a chance that even a strand of hair can enter your optical mouse and render it useless or spoilt. The most important step to take while troubleshooting a disobedient mouse is to check the optical sensor below the mouse and do away with any kind of dust or debris of food on the base.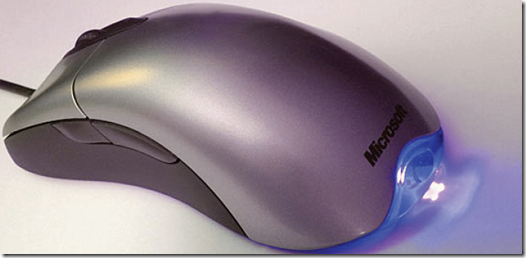 Change the mouse pad if it has a reflecting surface and replace it with a rougher surface like paper. The next possible cause of your mouse acting weird may be the corruption of the mouse driver. The mouse driver software may have clashed with another software application or hardware device causing the mouse to malfunction. You can uninstall and then reinstall the driver or rollback it to check if it works. The steps for rollback are simple:
Go to 'Start > Settings > Control Panel'.

Double-click on 'Mouse'.

Click on the 'Hardware' tab.

Select the name of your mouse from the available list and click on 'Properties'.

In the dialog box that opens up click on 'Driver' tab.

Click on the 'Roll Back Driver'. The driver will be rolled back to its original setting.
These solutions should solve your mouse related issues. There isn't much of a chance that your optical mouse will be affected by anything else besides this.