Google is developing a lot of features in order to make sure its users don't leave the application to view the shared content. The labs features of Gmail now provides you with an option to Preview YouTube Videos, Picasa and Flickr Photos, and Yelp in your Gmail.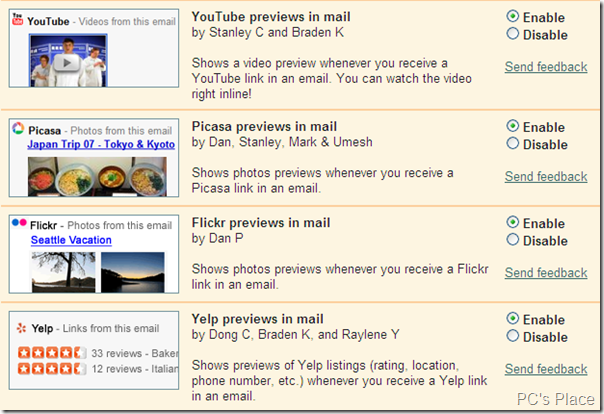 You should enable this feature by logging into your Gmail account and navigating to Settings > Labs. Enable all the features you want and click "Save Changes" to get the new features.
Once You enable these features, you can watch videos from inside your email whenever a YouTube URL is shared with you. Flickr and Picasa photo previews will appear within emails and Yelp previews allow you to view ratings, phone numbers, and total number of reviews without ever leaving your inbox.
These features are making it a lot easier to access shared items without even leaving your inbox. What is your favorite Gmail's Labs feature?