Here's a way to view your Gmail attachments without having to download them. It will also help you avoid the trouble of getting the right application installed before you can open the file because Gmail is compatible with some of the most common file formats, including PDF, DOC, XLS, PPT, RTF, SXW, SXC, SXI, SDW, SDC, SDD, MP3, JPG and WML etc.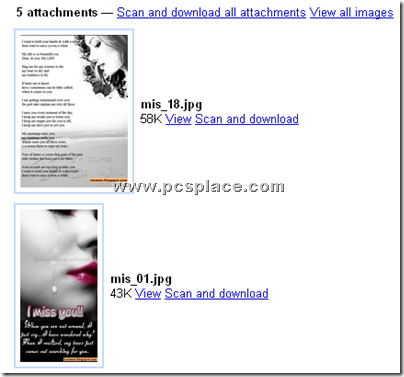 All you have to do is use the HTML interface in Gmail with which you can view any mail irrespective of its file format. The HTML view is also a faster way to quickly scan your attachments. To view attachments instantly in your Gmail account:
Open the e-mail that contains the attachment.

At the bottom of the message, click on the 'View as HTML' link of the file.

To return to the main message window, simply close the new browser window or tab.

It is important to remember that the 'View as HTML' feature in Gmail will not display images.