Google Chrome Extensions enable us to have more features in Google Chrome. We already discussed about How to use Chrome extensions which has complete info about using, installing and removing Extensions. Here is a new extension called Chrome Mouse Gestures. As the name implies it is used to control your Google Chrome browser with Mouse gestures.
It is one of the most popular chrome extensions as it adds mouse gesture support to Google web browser. This used to be a Chrome gestures user script which is now developed by Kyrax in to a working Chrome Extension. Using this Chrome mouse gestures extension you can navigate through pages in your browser with simple mouse gestures.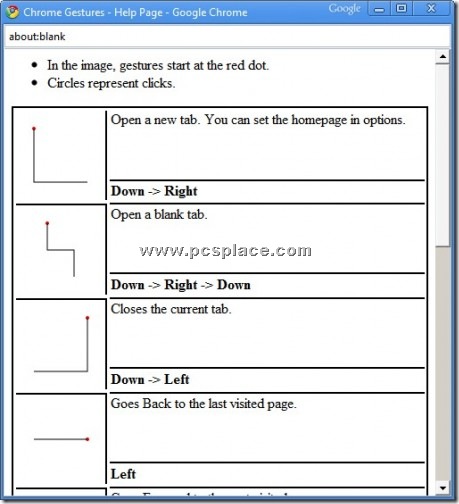 The details of the different possible mouse gestures are explained in the help file which you can access by by holding the right mouse button and moving the mouse Up -> Right -> Down -> Left -> Down. You can contact support for more details about this chrome add-on.