Google Chrome Apps seems like next big thing and if you are looking for best Google Chrome apps for News in the Google Chrome web store, then you would this list post so very useful.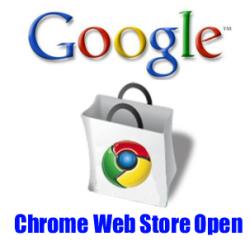 If you are one of those people who like to keep themselves updated with the all happenings around the world, then these Chrome web apps / applications for News will make you go crazy.
Here are the 5 best Google Chrome apps / applications for news (alphabetical order ):
In Google we trust. Yes, this has been out moto and will continue. Google News is now available as Chrome app for News too. This Chrome app generates news automatically and keeps you updated with all the latest happenings around the world.
This is an interesting Google Chrome app for News as it lets you choose news that you want to read. In short, Good Noows Chrome app is a personal news stream. This News app for Chrome supports number of languages which include English, Spanish, German, French, and Italian.
Here is the official Huffington Post Chrome App which keeps you updated with latest news and you can share the same on social networks and emails.
There is one thing which makes this Google Chrome App a powerful app for news, which is its user interface. It lets you navigate easily between all the categories like Business, World, Entertainment, Politics, Sports, and Technology.
Here is the most popular Chrome App for News, NYTimes application for Chrome. This is an app which lets you experience the award-winning journalism right on your Chrome browser.
There are number of Chrome apps for news available on Google Chrome Web Store to choose from, but these applications for Chrome are some of the best which would serve you well. Try them, as they are worth using.