Google Music has gone official to its final version from Beta, but unfortunately its available only for the US users. Google actually tracks your IP address while you use this service, and it does not let you use it if you are trying to access it from any where outside US.
But after spending some time with Google and other trusted sources, I came to know about the two ways to access / use Google Music outside USA and it works.
I would be sharing both these methods so that you can enjoy the music on this latest online music service by Google.
2 Best Ways To Use Google Music Outside US
Method 1 To Access Google Music Outside US
This method has been shared by Engadget, which is one of the most trust worthy sources on Internet. So, this method would surely work out for you.
STEP 1 : To start with, you need to download the APK for Google Music 4.0.9. Since it is only available for US users, you cannot download it straight away. You need to make use of your Google searching skills to dig this one up from the Internet. Only thing we can suggest is try looking for the below APK file, if your Google tricks fail.
com.google.android.music.4.0.9.apk
STEP 2: Now you need to download and install the TOR Project on your computer, as this is the tool which you facilitate you to get hold of Google Music any where outside US. Here is its Official Website.
STEP 3: Seems like we are good enough to start with the it now. So just launch this program now which would take you to Vidalia Control Panel. Under the Status section, you can see an Onion symbol, once it goes green, it indicates that it is connected and we are good to move ahead.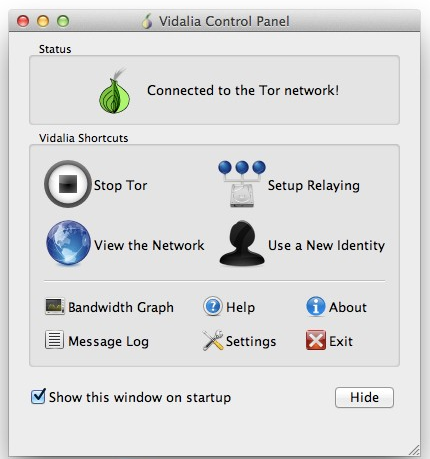 STEP 4: Click on View the Network button.
STEP 5: Here, it would display you with number of nodes and your task is to find the US based nodes. If you are wondering how to do it, then look for the nodes with US flag beside it. Right click on any such node. Now click on Copy button and then on Fingerprint. Paste the copied fingerprint on a text file, as you would be using it later.
STEP 6: Close this Map window, and click on the Settings button on the Main Menu and then on Advanced tab. There you will find an option to edit torrc file, just click on it so that it opens an editor.
STEP 7: On the editor, you need to add the below two lines at the top.
ExitNodes XXXXXXX

StrictExitNodes 1
Here, XXXXXXX stands for the fingerprint that you have copied in step 5. And then click on OK button.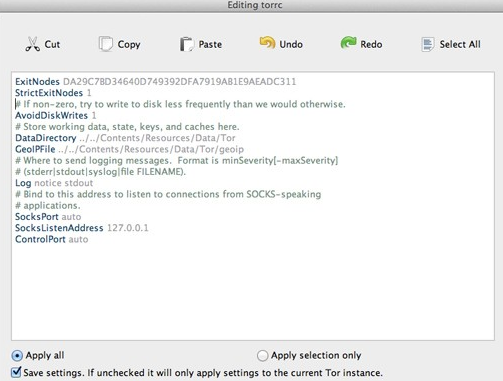 STEP 8: Close Tor and launch it again. Now you need to open the Tor's browser and login to music.google.com to complete the formalities.
STEP 9: Now close the Tor browser and Tor program completely and then try to login music.google.com from any web browser that you want.
If things have worked fine, then you would now be able to access / use Google Music anywhere outside US.
In order to upload stuff to Google Music, make sure that you download its uploading tool on to your desktop. And in order to access it from your devices, you need to enable the Unknown Sources option under Settings > Applications.
Method 2 To Use Google Music Outside US
In this method we would be using any IP Shielder or VPN services to sign up and access Google Music outside US. You can either go with HotSpot Shield or even TunnelBear. Both these services are free but the later one offers you with only 500MB of browsing, but it is more than enough to get yourself registered to Google Music.
Once you are done with all the tweaking, these services would bypass your IP address such that Google would think that you are accessing from US.
Now login to music.google.com and sign in with your Google credentials and complete the registration process. Once you are done, you can download the Music Manager and upload your songs using iTunes. Now link up your Google Music Android app with this account and start enjoying music on Google Music.
These are the two best ways to access / use Google Music outside US. Yes, these methods would work from any where outside US. Try using them and let us know if you like them.